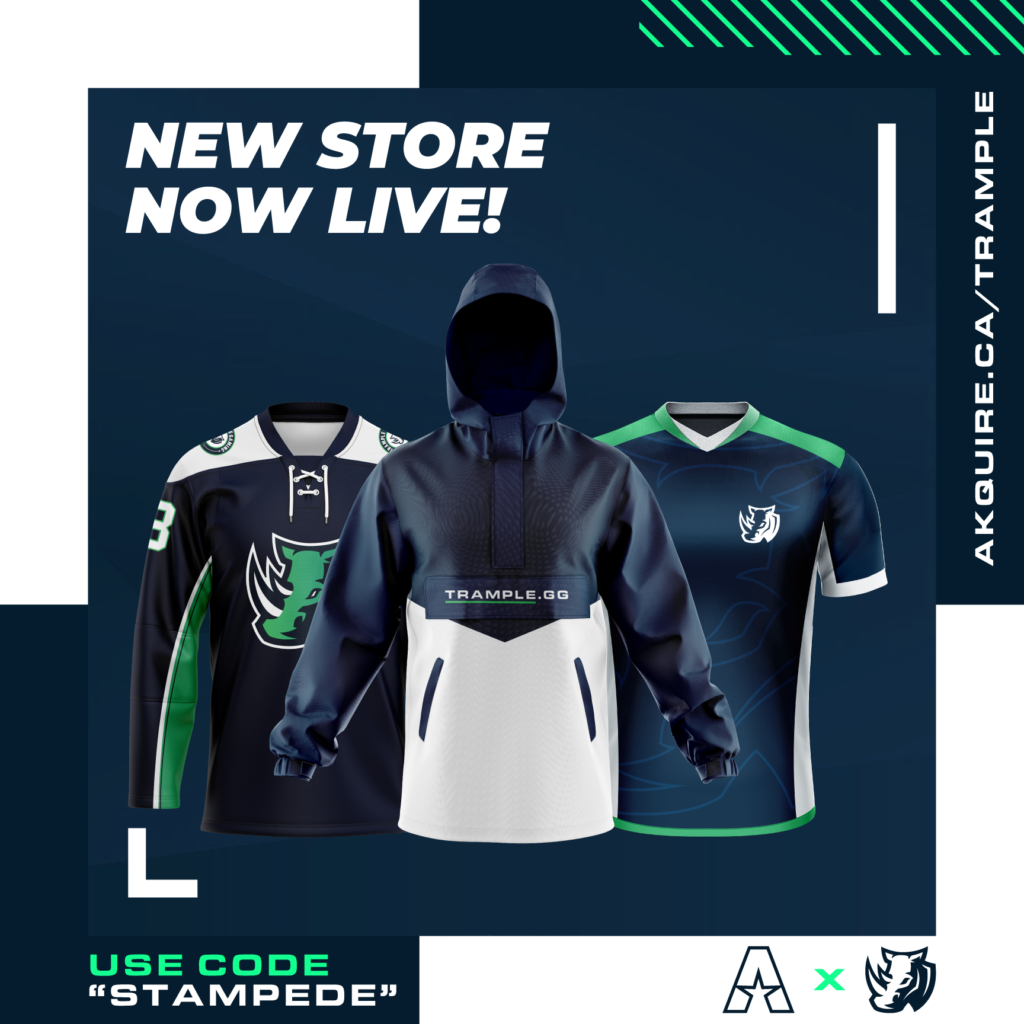 Trample Gaming is excited to announce our new partnership with Akquire! Our favorite graphic designer, Domo, has come up with some sleek new designs and popular products like a hockey jersey and windbreaker.
Use the code STAMPEDE for 5% off your order!
Please keep in mind that personalized orders can take 3-4 weeks to produce, so get your orders in now!